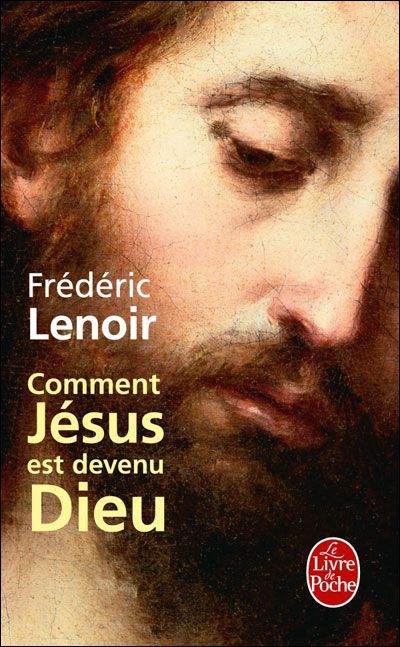 326 pages – Original Publication in France: April 2010 «Comment Jésus est devenu Dieu » – Material Available: Finished French copies – Original Publisher: Fayard – Author photo: ©DR –
"Frédéric Lenoir confirms his skill in reaching a diverse readership with books on religion." –    Livres Hebdo   "Frédéric Lenoir passionately delves into the origins of Christianity to work out a thorny religious issue." – France Soir   "Frédéric Lenoir brings enlightening answers to fundamental questions about religious beliefs. An illuminating book." – Version Femina
"Who do you think I am?" The question Jesus once asked his followers is still as relevant as ever. The Gospels clearly underline his ambiguous identity: is Jesus a prophet?  The Messiah so awaited by Jews? The son of God?
Today, Christianity is the only religion that states that its founder is at once man and God. How did early Christians establish Jesus' divine status even though he never identified as such?   How did the dogmas of the Holy Trinity and the Divine Incarnation become established and what type of debates did they involve? What other theories were rejected as heretical in the midst of violent theological disputes that ended up costing lives? What role did politics play in establishing the Christian faith as of the fourth century, particularly in the case of Emperor Constantine's conversion?
Written in narrative form, How Jesus Became God is a clear and compelling investigation that explains the birth of Christianity and the establishment of the faith. Frédéric Lenoir expertly addresses the question that lies at the heart of it all: who is Jesus Christ?
Translations (country / publisher)
Holland: Ten Have
Italy: Mondadori
Japan: Shunjusha
Korea: Changhae Publishing
Serbia: Laguna