Jung, a journey towards oneself
Albin Michel, November 2021
Le Livre de Poche, September 2023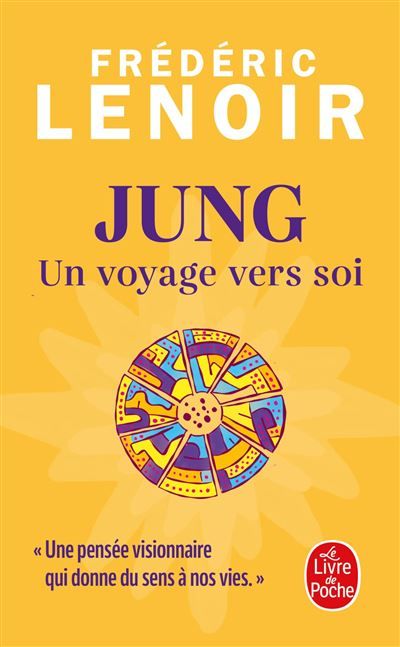 Presentation
Carl Gustav Jung (1875-1961), Swiss physician, pioneer of psychoanalysis, is one of the greatest thinkers of the 20th century. He remains relatively unknown in France, although his ideas have had a profound influence on our contemporary culture and he was the inventor of many revolutionary concepts, such as synchronicity, the collective unconscious, archetypes or complexes.
He is with Spinoza one of those who marked me the most and who had a decisive impact on my vision of the world and of myself.
This is why I was keen to make his visionary thought accessible to a large audience, which bridges psychology and quantum physics, which shows how much human beings need meaning and a symbolic or spiritual life for their sake. 'flourish deeply. This conviction will move him away from Freud and lead him to experience and develop his "process of individuation": an extraordinary inner journey, where each of us learns to make our conscious and unconscious enter into dialogue in order to become fully oneself and to gain access to a feeling of unity and deep joy.
It is to this fascinating journey towards oneself that I wanted to invite the reader, to the discovery of one of the thinkers who seems to me to have gone the furthest in understanding human beings and the meaning of their existence.
Albin Michel, November 3, 2021 - 336 pages - EAN: 978-2226438195
Le Livre de Poche, September 20, 2023 – 328 pages – EAN: 9782253941187
Media
France Inter – Good for you hosted by Ali Rebeihi
Listen again to the program broadcast on November 9, 2021
Europe 1 – Benefit for you hosted by Julia Vignali and Mélanie Gomez
Replay of the program broadcast on November 15, 2021